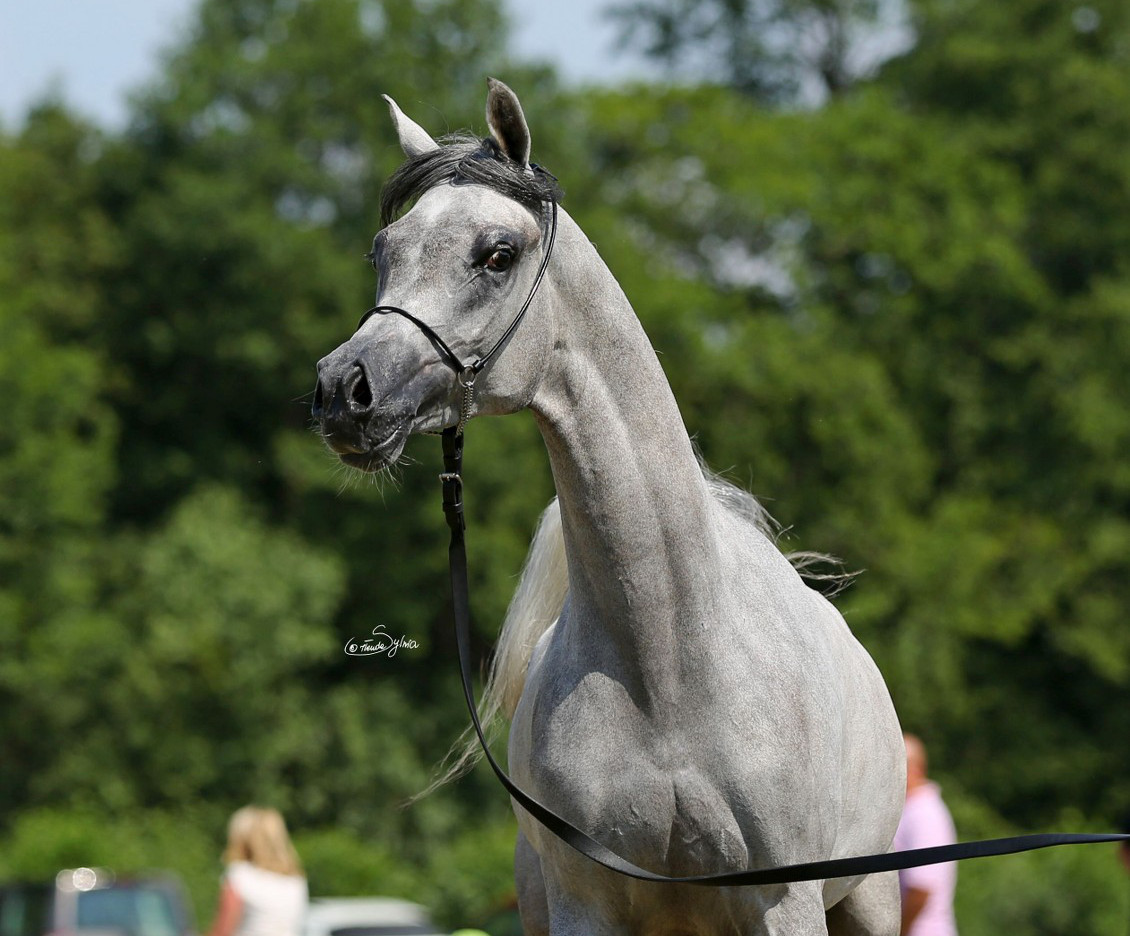 Polia Arabians is own by young family located at Wielkopolska, Western, most modern agricultural region of Poland. We started with horses as a hobby – horse riding and having fun with friends having a stable and riding club nearby. Soon our focus went from big, half-bred horses to refined, beautiful Arabians, being one of the biggest prides of Poland. We started with purchasing the mares that would catch our eyes but also what most important – that would be good broodmares in the future.
The show debut in great style was our another important goal for Polia Arabians just in its first year of existence.
And we didn't wait long to reach it – at the beginning of 2016 the decision was made to find a good pedigree and showy filly – wherever in the world… After careful search with help and advice of TK Arabian Center the choice went to Ekstern and AS Sinans Pacha granddaughter from Norway. She already had one title of Bronze Medal Champion at International Show in her homeland – and after coming to Polia Arabians she became 2 times top five and finally Gold Medal Champion at International Show at Forssa, Finland, Our another filly - Ella of Elmaran took Bronze Medal at the same show. One month later we shown also our 3 years old Straingt Egyptian colt Mahran Halim at Egyptian Event Europe as the first Polish breeder ever competing at this prestigious show and we also took 3rd place.
We strongly believe that our future for show breeding is bright - at the end of 2016 our herd was joined by two prestigious and proven broodmares, two of greatest producing mares in Poland being kept in private hands - Cetula by El Nabila B and Ginerva by Werbum. In foal to great champion stallions - Ajman Moniscione and Empire for 2017. And just before Christmas 2016 we purchased a wonderful mare at Michałów Stud winter auction: Złota Nić - sired by great Emigrant exported to USA and out of Złota Orda - daughter of Pesal and World Champion Mare - Zagrobla. Złota Nić was purchased in foal to great producer Poganin. We are excited for the future show seasons! Stay tuned with our website!
Read the article about Polia Arabians published in Tutto Arabi magazine: